Summer Hair Trends
Super Poker Straight hair is officially a thing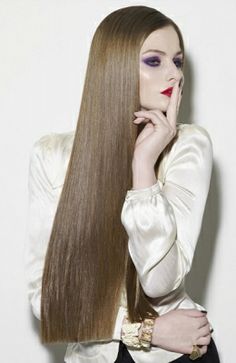 Achieve this summer straight hair trend with an amazing blow-out!
Straight haired-girls can be the envy of many ladies this summer. But be warned! Just because your hair is without waves, doesn't make it frizz-free: a good blow-out and plenty of Moroccanoil is often required for truly silken tresses, says a Reno Blow Dry Bar stylist.

Stay cool this summer with a Sleek Ponytail

Simple, sleek ponytails are bang on-trend this season.
A blowout is a great way to achieve this smooth, perfect summer look. And stay cool doing it! 
Make a Statement!

 After your blow-out, top it off with a big statement! These hair parts can be worn on just about any length hair and will add a youthfulness to your style.
"Because, let's face it, gorgeous hair is the best revenge"